We are your one stop shop for both buyers, sellers and agents. Our inspection standards are unmatched in the industry and we pride ourselves for providing a very critical eye that can save you money down the road.
Our services include: home inspections, mold air quality testing, radon testing, termite inspections, lead paint testing, Airbnb/STR (Short Term Rental) inspections and pool inspections for the Middle Tennessee area.
If you are interested or would like to learn more about a home inspection and are a buyer, seller or agent, please use our request form or give us a call and we will get back with you.
WE ARE
EXPERIENCED
LICENSED
INSURED
Why Premier Home Inspection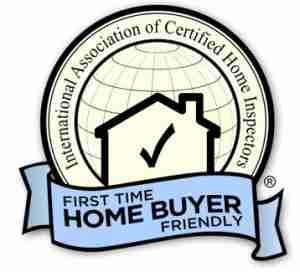 Buying a new home could be the most significant investment you'll ever make. When making a large financial purchase, you should feel confident that you are making the right decision. Premier Home Inspection will help inform you before you make a life-changing move. A professional inspection will reduce risk-while making the home buying process less stressful.
In this competitive real estate market, you want to ensure that your home is inspected with quality and efficiency. With our team of inspectors, we can schedule inspections that will help you navigate the evolving market.
Whether you are a real estate professional, homeowner, or in the market to buy or sell, please contact us about our professional home inspections throughout middle Tennessee.
Our team is experienced, licensed, and insured- together, we have completed over 15,000 home inspections
What We Offer
• Residential Home Inspection
• Mold Air Quality Testing
• Radon Testing
• Termite Inspection
• Multiplex or Commercial Inspection
• Re-inspection
• Pool Inspection
• One Year Builder Warranty Inspection
• Outbuilding Inspection
• Airbnb/STR (Short Term Rental)
• Tiny Homes
• Annual Maintenance Inspections
Premier Home Inspection
6001 Jackson Square Blvd.
Suite 500
La Vergne, TN 37086
615-481-7293 Office
Office Hours:
Monday thru Friday: 9:00am to 5:00pm
Inspections by Appointment Only
Our team is experienced, licensed, and insured - together, we have a completed over 15,000 home inspections.
EXPERIENCED - LICENSED - INSURED
We are members of: National Association of Certified Home Inspectors (NACHI) National Environmental Health Association- certified Radon tester (NEHA) Rutherford County Chamber of Commerce Middle Tennessee Association of Realtors (MTAR) Women's Council of Realtors (WCR) Divorce This House certified inspector- http://divorcethishouse.com